New album by David Clean and Polen Ralph Loren, members of Industrias 94.
Artwork by Alejandra Amere.
Industrias 94 is a multidisciplinary collective born in Seville in 2013. A nice slice of the emerging Sevillian electronic scene. Their moves mix electronic dance, trap, drone or punk sounds and also a tasty Audiovisual.
Fest, «Mes de Danza», UVA Festival or A Place Apart hosted their live show as collective and also with individual sessions that focus on styles such as electro, techno, experimental electronics, house, new wave, trap , but also in Latin sounds.
As themselves say: «Obsesive basses, synthesizers, digital drums, rare rapping and moving images, distill combined quite strong but always tasty.»
Parapeted with different aliases to defend «the cause», they have 8 references edited by their namesake label.
Nuevo álbum de David Clean y Polen Ralph Loren, miembros de Industrias 94.
Artwork por Alejandra Amere.

Industrias 94 es un colectivo multidisciplinar formado en Sevilla en 2013. Una buena pedrá de la incipiente escena electrónica sevillana. Sus movidas mezclan sonidos electrónicos de baile, trap, drone o punk sin dejar de lado la relación con el audiovisual.
Fest, Mes de Danza, UVA Festival o A Place Apart han acogido su directo a veces en forma de live y otras con sesiones individuales en las que se centran en estilos como el electro, techno, electrónica experimental, house, new wave, trap, y también en sonidos latinos. Como ellos mismos dicen: «Abusando de bajos, sintetizadores, baterías digitales, rare rapeos e imágenes en movimiento, destilan combinados bastante fuertes pero siempre sabrosos.»
Parapetados con diferentes alias para defender «la causa», cuentan con 8 referencias editadas por su homónimo sello.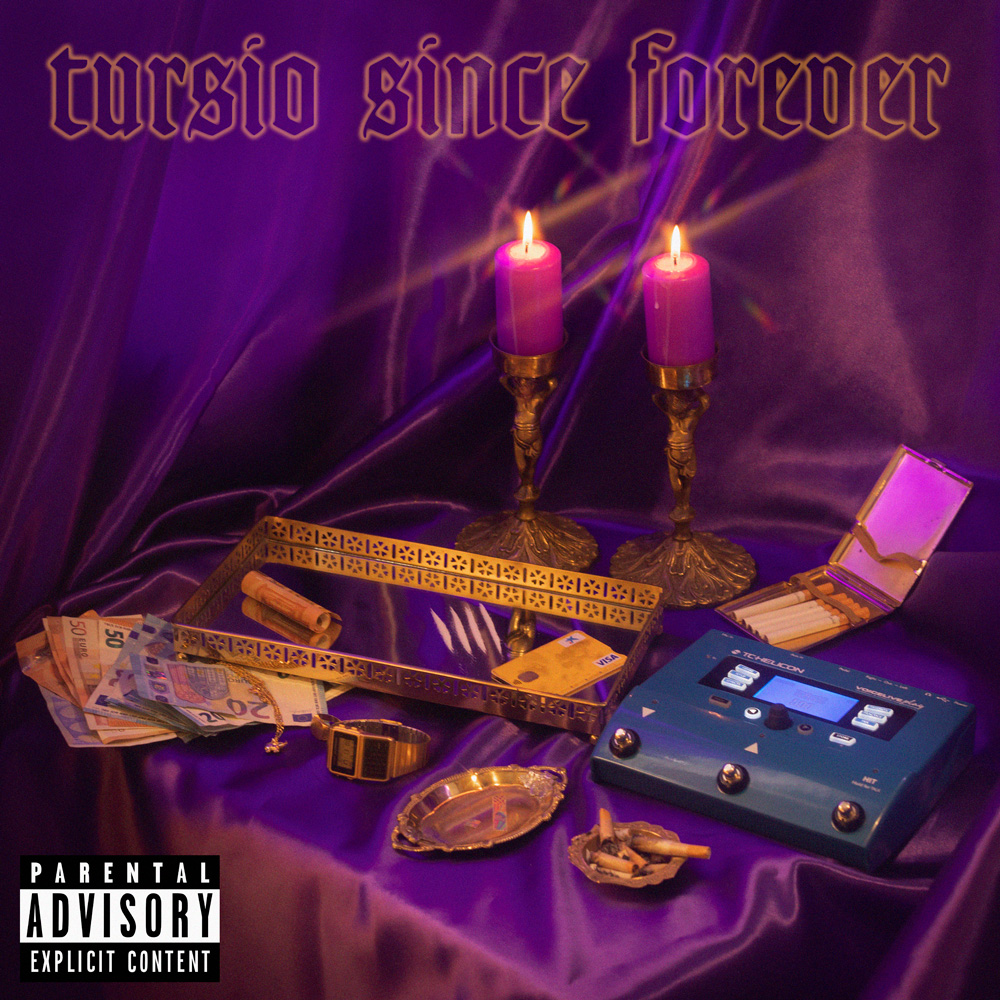 You can listen new EP Tursio Since Forever now here.
Find them on their social networks
También puedes encontrarlos en sus redes sociales